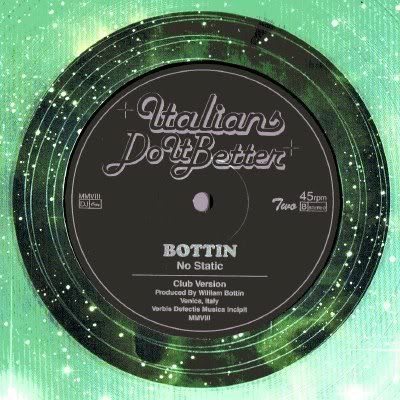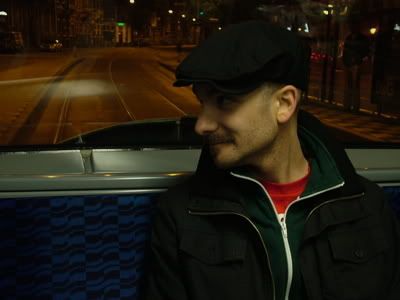 hello again. this deserved a separate post. In a few days
we will have the latest IDIB 12" in the form of Bottin "No
Static". Bottin is from Venice Italy and has been flying under
the radar for a while. Our aim is to bring him into the
limelight where he belongs. He is not only a stellar producer,
but an excellent dj with an even more excellent record collection.
To prove this we offer you a mix by Bottin as well- that you can
download below. People always say ITALO this and ITALO that.
Well, here's some italo from you by a fellow Italian living in Italy.
We will make an announcement when we have these in stock for
mailorder. As always , strictly limited edition.
--------------
--------------
CONTEST ALERT!
-we will give away an IDIB item of your choice PLUS a Bottin IDIB 12"
to the first person to get the tracks on this mix. its a tough one!
Also i cant stress enough how awesome Benguin's mix is. If
you havent downloaded it , do it now!!! (its below us)
here are some hints proved by Mr Bottin. some of these
tracks are edits so this may help...
01. LS – CMS 1979 (Bottin edit)
02. K - BD 1981 (Bottin edit)
03. DZ - IMAR 1980
04. MPI - Z 2007 (Bottin remix)
05. S - RAU 1984
06. G&MDA - ICDS 1979 (Bottin edit)
07. JR - FTLA 1981 (Bottin edit)
08. C - CE 1978 (Bottin edit)
09. HP - DB 1979 (Bottin edit)
10. BOTTIN - PIANETI 2008 (demo)
in other news, johnny has been sending me art samples and rough
track sketches for some future releases. I will tell you now that 2009
is going to be our year. be prepared, this is just the beginning.