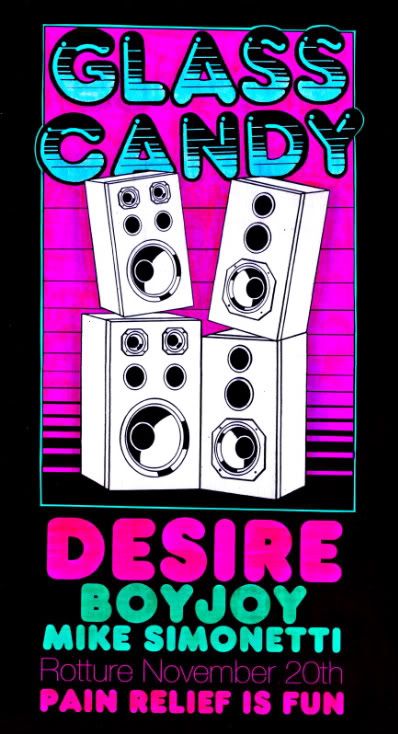 hello. another season begins, another excuse to throw our
seasonal party! This time its in Portland at our second home-
Rotture. This also marks the end of the insane Euro tour!
Join myself, Glass Candy, Desire, and new sensation
BOY JOY. Tickets are almost sold out so get advanced tickets!
DATE: THIS FRIDAY! Nov 20. dont miss it!
OOPS just found out there are no advanced tickets only
at the door!