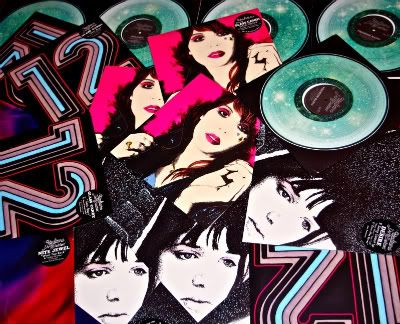 we're gearing up for a busy weekend in canada. it's the glass candy,
desire, & your's truly warm up for the european tour this fall. we'll
post the official dates when we get back from pop montreal. glass
candy's experimenting with some new beats & kicking things off on
thursday night in toronto with a live set by parallels & dj sets by cfcf
& mikey apples. then on friday we hit montreal to team up with
cosmo vitelli & ccs. saturday in quebec city and sunday i'm djing in
montreal at the electronic picnic. going to be an amazing weekend!
we snuck a ton of vinyl across the border & we just finished the new
t shirt designs for europe. we won't have them in the store until
after the tour at the end of november...so pick them up at the shows.
the awesome desire shirts were designed by megan & the new glass
candy shirts are sick! come out & say hi.
TORONTO / THURSDAY OCTOBER 1ST
AT GARRISON / 1197 DUNDAS W.
(GC/DESIRE/MS)
MONTREAL / FRIDAY OCTOBER 2ND
AT STUDIO JPR / 2109 BOULEVARD ST-LAURENT
(GC/DESIRE)
QUBEC CITY / SATURDAY OCTOBER 3RD
(GC/DESIRE/MS)
MONTREAL / SUNDAY OCTOBER 4TH
POP MONTREAL @ Piknic Electronik
Parc Jean Drapeau (just MS dj)