im djing in July: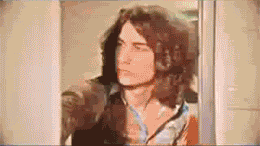 JUNE 28 NYC
July 4 BRAZIL (Rio) at Lounge 69
July 5 BRAZIL (Sao Paulo) at Club Vegas
July 10 NEW YORK CITY at Love
July 12 TORONTO CANADA @ Wrong Bar
July 17 CHICAGO ILLINOIS USA (We Heart Chicago Festival)
July 19 MOSCOW Russia (w/ Glass Candy, Chromatics, and OPTIMO)
July 26 WASHINGTON DC @ Trinidad and Tobago Association Hall- 5123 Georgia Ave. NW,
more real info soon regarding records.. maybe the return
of KILLER KUTS!
and one more thing. some people have been asking for copies of
some of the edits i play out sometimes when i dj. there are no
plans to release such edits to the public as they are for dj purposes
and they are meant to be heard out in the club. so if you REALLY
want to hear them, come out to the party! plus sometimes such
"edits" (i use that word VERY VERY loosely) are done on the spot
via the handy cdj with the 5 or so cds i actually take with me when i
play out... cds- lol!