Mike Simonetti djing in Sweden this weekend.
*** Friday October 19 - Stockholm @ China Theatre
*** Saturday October 20 - Gothenburg @ Styrbord Babord
@ Main Deck. w/ Anton from Tiedye! www.styrbordbabord.se
If you know me , you know how much i rave about
Sweden being one of the best places on the planet,
and if you've been there you know what i mean.
so why not get a flight out and come hang!
ALSO, soon we will have news of a new Italians
signing (speaking of Sweden) !!!
ill be giving away Italians t-shirts just
like I did in the UK!
Also Im djing MOTHERFUCKER on Halloween.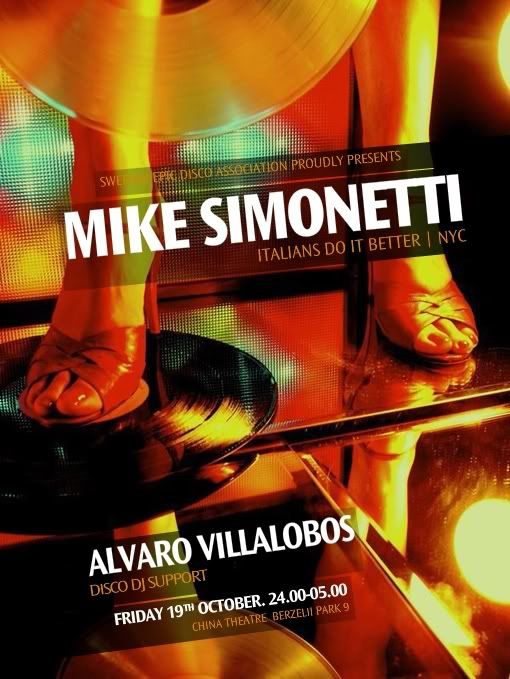 www.motherfuckernyc.com