Santana's classic lineup comes full circle at
Woodstock. THey totally obliterate 300,000
people while jamming Soul Sacrifice.
Everyone cites then 19 year old Michael Shrieve's
infamous drum solo as a high point of the
performance. Indeed , the guy can shred.
The entire song just blows open doors.
Santana was a road heavy band, and it shows. They
are simply superior musicians. In the movie,
Sly And The Family Stone plays immediately after
Santana, and as much as i like Sly Stone, theres
just no comparingthe two. Its just that good.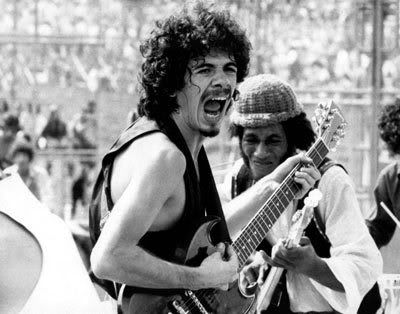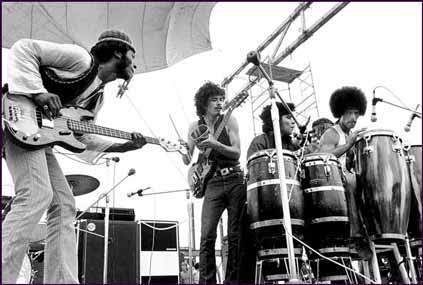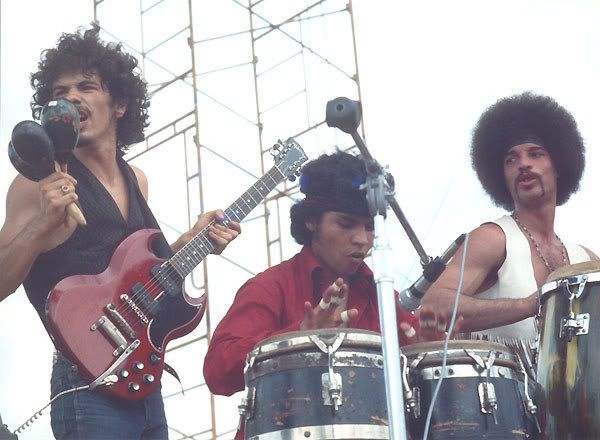 Check out Santana shredding up Ed Sullivan in 1969.
A KILLER medley of Persuasion and Jingo. HEAVY. Hard
to think this was 1969.
..and a good live version